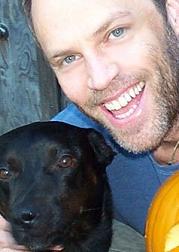 Shelley Harrison
About
Shelley Harrison teaches contracts, torts, civil procedure, and other bar exam subjects at LEX Law Prep, which pioneered the ILFAC method of law school and bar exam essay writing. He has served as a guest lecturer for the University of Southern California Gould School of Law and as a test preparation instructor for TestMasters (LSAT, GRE) and Princeton Review (LSAT). Harrison began his teaching career working as a teacher's aide in the Jackson Hearing Center at Fairmeadow Elementary School in the Palo Alto Unified School District.
Harrison attended Memphis University School, Stanford University, and the University of Virginia School of Law, serving as Managing Editor of the Virginia Law Review.
Shelley Harrison volunteers for the Humane Party, National Cat Protection Society, and Community Emergency Response Team (CERT) program of Newport Beach, California. He completed California's basic Animal Law Enforcement Academy at the San Diego Humane Society.